Night Line Janitorial's foundation is based on a solid reputation of timely performance, skilled custodians, and competitive pricing. Many leading businesses and clients in North Texas have experienced the complete benefits Night Line Janitorial Services Inc. has to offer.
Janitorial Office Cleaning, Floor Care Services, Sanitizing Services, Post-Construction Cleanup and Porter Services, Upholstery & Drapery
Commercial Developers

Residential Builders

Property Managers

Building Owners

Home Owners

Associations

Medical & Health Facilities



Serving Dallas, Fort Worth Metroplex and all Surrounding Cities.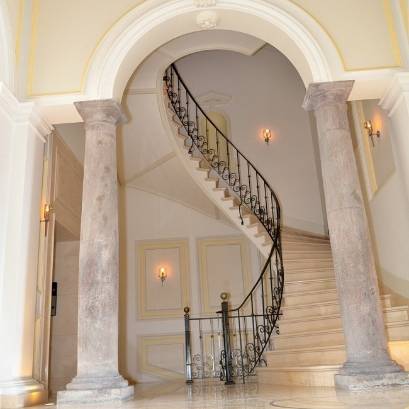 LEARN MORE ABOUT JANITORIAL CLEANING




LEARN MORE ABOUT FLOOR CARE SERVICES
Electrostatic Disinfection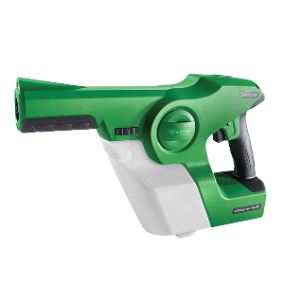 It is heartbreaking to hear about the pain inflicted upon everyone by this pandemic. As states and municipalities put preventative safety measures in place to slow the spread of COVID-19, our team is on the front-lines. We are ramping up our disinfecting, sanitation, and commercial cleaning services. The work we do now will benefit the society as a whole, much as it will benefit your employees and clientele.



Sanitize, all offices, door handles, hand plates on doors, desk tops, table tops, telephones, chairs, file cabinet handles, partitions, around railings, counter tops, arm rests on chairs, door, tables, sinks, faucets, cabinets, fridge and microwave handles, restrooms, restroom stalls, light switches, water fountains.

At Night Line Janitorial, we are working to source more equipment and more products in response to extraordinary demand for cleaning and disinfection applications. We are also working with great urgency on solutions to rapidly changing situations. Facilities that provide essential services in our communities are requesting disinfection applications and we intend to answer the call. In the coming months, keeping your workplace sanitary will be critical. Now is the time to act. Let's work to keep each other safe. We encourage you to call us to learn more about what we're doing to fight the coronavirus.

None of this is new for Night Line Janitorial. With a proven track record for proper disinfection methods and hazardous waste disposal practices, we have set ourselves apart as the region's first choice commercial janitorial and sanitation services. We are routinely contracted for decontamination work for a wide range of clients. We have the tools, know-how, and methods in place. Our team is prepared to help. We are providing multiple methods for applying disinfectant based on the size and scope of the facility. Our disinfection application process is ideal for many customers, and our company is encouraged to continue to provide those services.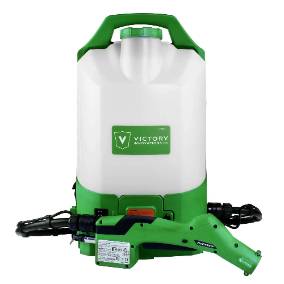 There's never been a more crucial moment to hire a reliable commercial cleaning company. We are an OSHA-certified sanitation company with over 30 years of experience.

Our team is trained on current infection control and cleaning protocols, as recommended by Center for Disease Control (CDC), World Health Organization (WHO) & Occupational Safety and Health Administration (OSHA).

Our goal is to slow the spread by offering COVID-19 disinfection, sanitation, and commercial cleaning services. Our preventative techniques are proven to keep viruses off high-contact surfaces so that your building will remain safe during the outbreak. Due to the nature of the coronavirus, it is impossible to make guarantees about stopping transmission. But through field-tested cleaning techniques, we can dramatically slow transmission, to the point of making the surfaces in your workplace virtually contaminant free.

In the coming months, keeping your workplace sanitary will be critical. Now is the time to act. Let's work to keep each other safe. Call us now to learn more about what we're doing to fight the coronavirus. We strongly urge you to contact as soon as possible to develop a cleaning strategy that is tailored to the needs of your property. Although transmission can occur from any surface—including fabric-things like doorknobs, doors, elevator buttons, handles, and light switches require extra attention. Taking our directions from official medical recommendations, we put a particular emphasis on sanitizing high-traffic and 'hot-spot' areas. We will work closely with your team to map out a plan that will keep your office, restaurant, gym, shop, etc. safe for both staff and clientele.

If you have any questions about the products, techniques, strategies, and practices that we are using to fight the coronavirus outbreak, give us a call now. We are working overtime to help slow the spread in our community. Do your part and book commercial cleaning services now.

Together we will get through this.

Nightline Janitorial Team

Rough Final Cleaning and T-Up



LEARN MORE ABOUT CONTRUCTION CLEANING



LEARN MORE ABOUT PORTER SERVICES

Looking to spruce up your living or work space?

We can quickly assess your needs and tailor our proposal accordingly. Contact Night Line today for a FREE estimate!

Are you having a hard time matching your beautiful new window coverings with your current decor?

Our 23+ years experience will help you create custom window coverings utilizing our exceptional craftsmanship, high style, and sophistication. Contact us for a FREE quote today!

But don't just stop there! Let us update your current furniture to a more modern, comfortable style.

If you can dream it, we can create it! Easily customized to reflect your taste and lifestyle.
CALL US TODAY AND GET STARTED!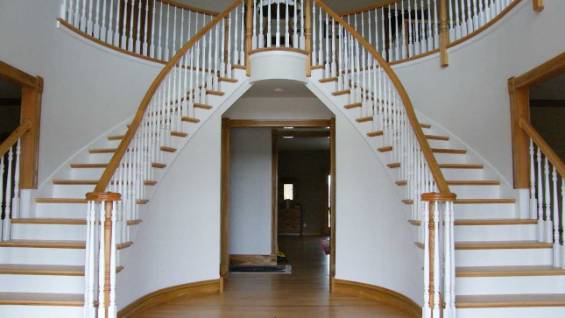 Night Line Janitorial understands the value of creating an accord with your cleaning needs and budget. We provide Daily/Weekly/Monthly Office Cleaning Service, Lobby, and Common Area Building Maintenance, and Restroom Janitorial Services. It is our duty to surpass your level of expectation with respect to the detail you require and your contract specifications pertaining to Daytime and Nighttime Janitorial Services.



In the course of developing your bid, our skilled estimators conduct a physical walkthrough with a site survey form to gather information about the facility or office building so to accurately figure out the net cleanable square footage (otherwise known as net rentable square footage). In addition, it is absolutely important to us to understand your level of expectation with respect to the detail you require, density of the areas, and your contract specifications.
Night Line Janitorial provides the
following North Texas janitorial services:
Daily/ Weekly/ Monthly Office Cleaning Services

Lobby and Common Area Building Maintenance

Restroom Janitorial Services

Daytime and Nighttime Janitorial Services available

Each and every Janitorial Contract is tailored to the specific needs of each client
Night Line Janitorial provides janitorial
service to the following types of facilities:
Office Buildings

Medical Facilities

Schools

Retail Stores

Houses of Worship

Bank

Showroom

Small Businesses

Health clubs

Daycare centers
Our professional and highly trained staff can handle your janitorial needs 24 hours a day, no matter how complex – and meet your exacting standards. We offer reasonably priced customized commercial cleaning contracts, affordable to small business owners and corporate headquarters alike. With Night Line Janitorial, you can affordably demonstrate your attention to an impeccable professional environment to your existing and potential customers.
Combine any of our other cleaning services such as Porter Service, Power Sweeping and/or Carpet Care to your contract for a bundled rate!
CALL US TODAY AND GET STARTED!
GET TO KNOW
​​​​​​​NIGHT LINE JANITORIAL
Night Line Janitorial has been providing premier commercial cleaning services throughout North Texas since 1989. Our "Total Clean, Total Care" suite of services includes:
Janitorial Office and Commercial Cleaning

Specialized Services: EVS Healthcare, Hospitality, Educational, Sport Venues.

Construction and Post Construction Cleaning

Shopping Mall Porter Maintenance

Marble Restoration & Total Floor Care Services
We invite you to join other leading North Texas companies and experience the Night Line Janitorial Advantage that differentiates us from other cleaning services. This includes: our adherence to our honorable code of ethics and, quality control with a complete commitment to continued education and training.
CALL US TODAY AND GET STARTED!
WE RESPOND WITH URGENCY
​​​​​​​AND EXCELLENCE!
Code of Ethics
Each team member, from our cleaning technicians to supervisors have made a commitment to conduct themselves with the highest ethical standards of a professional cleaning service company.

Quality Control
Night Line Janitorial understands providing superior cleaning services requires a strict attention to quality control. Night Line Janitorial is committed to providing the best janitorial services with total customer satisfaction.

On –Going Training & Education
Our commitment to continued education and training for our over 200 team members is no less serious today than it was over TWO DECADES ago. Night Line Janitorial technicians receive the most advanced training on the use of all the necessary equipment, chemicals and supplies.

Night Line Janitorial trainers have completed the following associations' certified programs and training courses:


Occupational Safety and Health Administration (O.S.H.A.)

National Safety Council
WHAT OUR CLIENTS ARE SAYING:
"Not only are they family-owned and operated, but they provide fantastic customer service and their cleaning crew is really professional. I had them do a deep clean for my office using the electrostatic sprayer to get rid of bacteria and viruses which has been great in ensuring the safety of my employees during the covid pandemic. I definitely recommend them for their janitorial services."
- Shabnam S. Review

Night Line Janitorial values our partnership with our janitorial technicians. More than a job, our employees are committed to providing quality, efficiency and reliable janitorial services to many North Texas businesses. Currently, Night Line Janitorial has over one hundred skilled janitorial technicians on staff.


Night Line Janitorial is accepting applications for the following positions:


- Daytime Janitorial Technician
- Nighttime Janitorial Technician
- Daytime Porter Technician
If you are interested in joining the best Janitorial Service Company in North Texas fill out our online application form. You must have a valid drivers license and Social Security Number to be considered for employment by Night Line Janitorial. Night Line Janitorial is an equal opportunity employer and follows all state and federal labor regulations. Night Line Janitorial is committed to providing a safe and friendly work environment.
Commercial Developers
Residential Builders
Property Managers
Building Owners
Home Owners
Associations
Medical & Health Facilities
ADDRESS
16970 Dallas Parkway Suite 100, Dallas TX, 75248
CONTACT